KASSIR24
Online Ticket Sales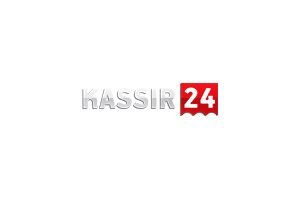 Сlient:
KASSIR24
RENDERED SERVICES:
Client INFORMATION:
CASSIR 24 is an automated system for selling and booking tickets, which allows the Internet user to independently check the availability of free tickets for the event of interest, if you want to make a reservation, redeem a ticket at the nearest ticket office or buy tickets online.
work done:
Development of a strategy for promoting the project on social networks VKontakte and Facebook.
Creating communities on social networks.
Creation, setup, control of advertising companies in social networks.
Keeping content in communities.
review:
Being the owner of the largest online resource for selling tickets for events in Odessa - Kassir24, I want to say that in the course of cooperation with Seomaster all wishes and requirements are taken into account and implemented as soon as possible. Considering the fact that we are not alone in the market and there are strong enough competitors, we occupy quite decent positions. This company is qualified professionals who really can and can bring customers through smm advertising. Pursuing the development of social. networks cashier24, they have already shown a positive trend. The flow of visitors has increased. In addition, I am pleased with the methods of attracting CA to groups. The constant launch of advertising campaigns helps us promote events within social networks. It can be seen that the studio values ​​its reputation and takes work seriously. Every time I need to implement any changes, they provide me with a complete report of all the actions. Here I feel confident and reliable.
original review