24kvartira.com
Rental Service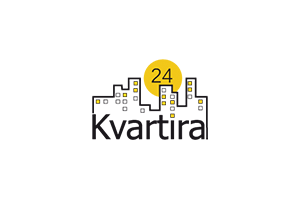 Сlient:
24kvartira.com
RENDERED SERVICES:
Client INFORMATION:
24kvartira service is a convenient way to rent a property for rent in any city of Ukraine
LINKS
24kvartira.com/
work done:
Turnkey website development:
- design development
- programming
- those. support
Integrated seo-website promotion in search engines.
review:
SeoMasters is a very good promotion organization. The company "24kvartira" is engaged in the rental and sale of real estate in Ukraine. As it turned out, looking for customers on the Internet is much more difficult. In 2012, we launched the site, but faced with traffic difficulties - our site was in low positions and people did not see us. After that, we realized that it was time to turn to professionals. So we met this young team of experienced SEO masters and programmers. Firstly, the guys corrected the work of the admin panel. Secondly, they optimized the site, which gave a significant increase in visitors. Thirdly, they helped with advertising, which led us to new customers. The quality of the service is just great! We are happy to continue cooperation with this office, because we are really happy with the result. Recommended!
original review